Mayor of Reykjavik / Ordføreren i Reykjavik
Arrangementsinformasjon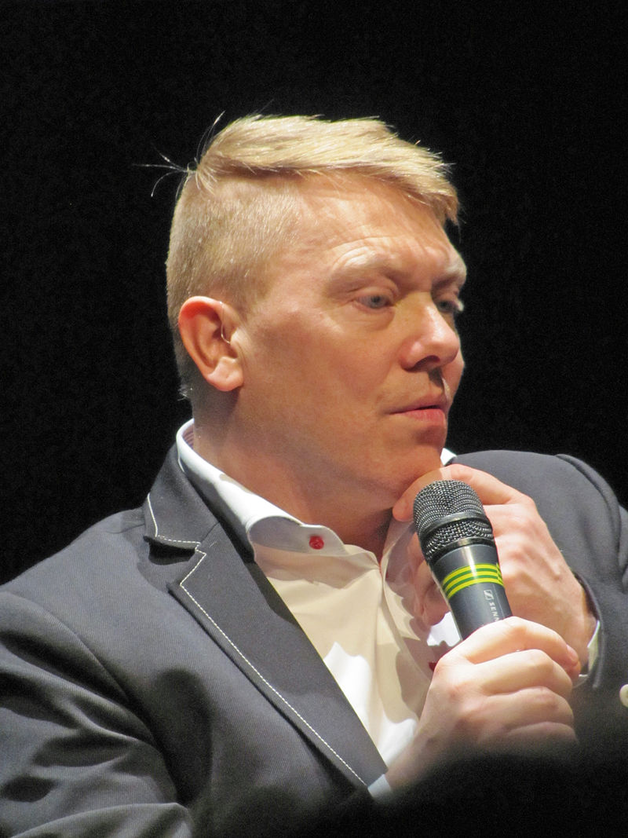 Jón Gnarr is the writer and comedian who, after creating a sarcastic political party, became the mayor of Reykjavik in the wake of the financial crisis. Here he talks about his books, and about how it is possible to change the world.

---
Jón Gnarr, born in 1967, has had an awe-inspiring career. A writer, actor and comedian, he served as the mayor of Reykjavík from 2010-2014 after a satirical campaign turned serious.
Jón created the well-known radio show Tvíhöfði, with actor Sigurjón Kjartansson, which has recently returned to air as a weekly podcast from Kjarninn.
He was part of Foster Brothers (Fóstbræður), the most popular comedy group in Iceland, which had its own TV show from 1997-2000. He starred in the TV series Nightshift(Næturvaktin) in 2007, Dayshift(Dagvaktin) in 2008 and Prisonshift(Fangavaktin) in 2009, in the leading role as the grumpy, antisocial boss Georg Bjarnfreðarson. For this role he received the Edda Award in 2010, a prize that he has won nearly twenty times in his career.
Jón's novel Midnight Sun City (Miðnætursólborgin) was published in 1989, and The Pleb Book(Plebbabókin) was published in 2002. In 2006 he released a fictional autobiography, TheIndian(Indjáninn). Based on his childhood memories, this book was very well received and has now been published in the USA by Deep Vellum Publishing. Its sequel, The Pirate(Sjóræninginn), came out in 2012. These books have both been translated into German as well as English, and the third book in the series, Outcast(Útlaginn), will be published later this year.
Jón's book How I Became the Mayor of a Large City in Iceland and Changed the World was published by American publisher Melville House in 2014, and became popular worldwide.
---

Jón Gnarr var komikeren som etter å ha opprettet et sarkastisk politisk parti ble ordfører i Reykjavik i kjølvannet av finanskrisen. Her snakker han om sine bøker, og om hvordan det er mulig å endre verden.