Britton Playoff Weekend Pass
EVENT INFORMATION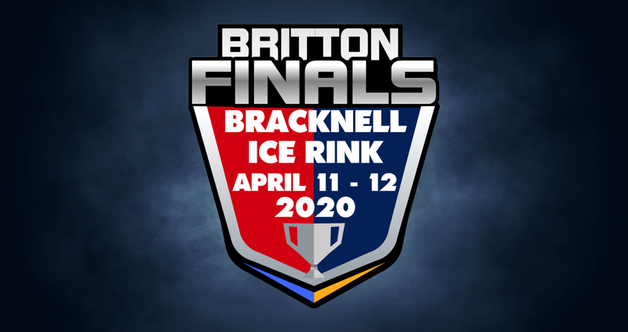 BRITTON FINALS WEEKEND 2020
Date
Saturday 11th & Sunday 12th April 2020
Times
Saturday
Doors open at 14:30
Semi Finals Game 1 - Faceoff at 15:15
Semi Finals Game 2 - Faceoff at 18:45
Sunday
Doors open at 17:00
Grand Final - Faceoff at 17:45
Rinkside Café & Bees Knees Bar
Our Rinkside Café will be open during the event with Burgers, Hot Dogs, Curly Fries, Coffees, Teas and Soft Drinks available along with our fully licensed Bees Knees Bar where you can grab yourself a pint & a packet of crisps.

Seating
Please ensure to select which team you are supporting over the weekend when booking your tickets. Fans will be given block allocations nearer the event via our Social Media Platforms and on our Website - https://bracknellhornets.com/britton-playoffs/
Customers with a disability or special seating requirements i.e. vertigo sufferers, wheelchair users should call email us in advance at nihl1s.playoffs@bracknellhornets.com.
Please note:
Concessions are over 60s, students, under 16s, disabled customers and essential companions for disabled customers. For customers booking concession tickets, proof of concession will be required on entry to the Arena. For students we only accept physical student cards - we do not accept student discount apps Unidays or NUS Extra.
Air horns, large drums, laser pens and photography are not permitted.
Please be aware that the balcony seating may not be suitable for customers with movement difficulties.
Children under 2 are free of charge when not occupying a seat. A wristband must be requested from a steward on the day.
Your own food and drink will not be allowed into the Arena.
All customers will be subject to a bag search outside the venue with our Security Team.
Please note tickets booked online are non-transferrable and non-refundable.
Club Season tickets will not be valid for this game
Your ticket will be valid for two matches on Saturday 11th April and one match on Sunday 12th April.
Season pass includes events
Britton Playoffs Semi Finals 2020
11.04.2020 15:15 @ Bracknell Ice Rink
Bracknell Hornets
Britton Playoffs Grand Final 2020
12.04.2020 17:45 @ Bracknell Ice Rink
Bracknell Hornets