Romantics Anonymous - Singapore
EVENT INFORMATION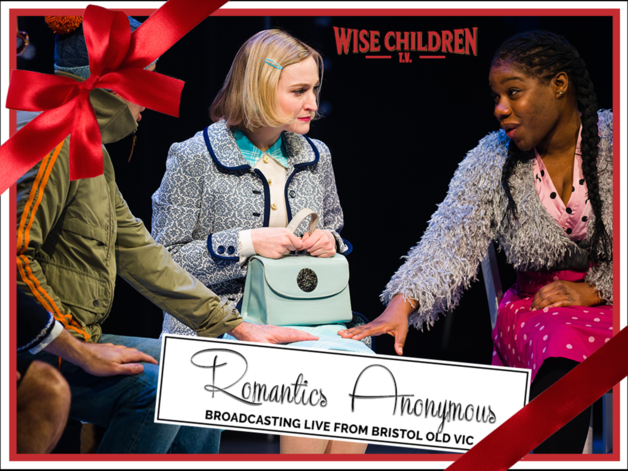 SHOWTIMES FOR SINGAPORE - VIRTUAL DOORS OPEN AT 7pm (SGT) & THE SHOW STARTS AT 7.30pm (SGT)


Times shown in event box are British Summer Time
For one week only, Romantics Anonymous will be performed again, LIVE ON STAGE at the Bristol Old Vic! Wise Children will be bringing it live into your home – each night will be a truly one-off experience. The company have been isolating together in one large bubble for the last two weeks so that the show can be performed in its original form – with no social distancing! There will be singing, dancing and chocolate eating… and, if true love has its way, even kissing… Imagine that!
Just like theatre used to be, the production will take place, live, from the Bristol Old Vic Stage and you can watch it as it happens on your TV, phone, laptop, desktop or iPad in glorious (HD) technicolour.
This production is being hosted by our friends at Singapore Repertory Theatre
Our virtual doors open at 12.00pm - 7.00pm in Singapore and the show starts at 12.30pm (BST) and 7.30pm in Singapore.
Shows Runs at 2 Hours 15 Mins appx
Suitable for ages 8+